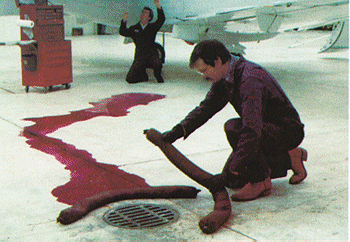 Be Prepared with the

Ultimate Absorbent

Oclansorb is an instantaneous, Water repelling cleanup agent for industrial and marine

Oil spills, Fuel spills,or any Hydrocarbons.

It can be used with equal efficiency on land or water.

Oclansorb

is available in three standard sizes:

     13 Litre Bag

     44 Litre Bag

     55 Gallon Drum ( DOT approved )




Spillows are pillows with superior wicking action for those slow and constant drips. Each Spillow absorbs 2 gallons of oil.

     Spillows are two absorbent pads

sewn together, packed with Oclansorb.

    Spillows 18" X 18" and are packed

20 Pillows per case








SorbBooms are floating booms used to contain oil or fuel spills on bodies of water.

They are packed with OCLANSORB and

designed with a hemp rope through the entire center of the boom for easy installation and connection of booms together.


SorbBooms measure 10' X 8" in diameter.

SorbBooms Floats on water and absorbs

10 gallons of oil or fuel and work on land or water.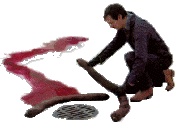 SORB-SOX are powerfull! More powerfull than any other sock on the market.

One four foot SORB-SOX alone will absorb 2 U.S. Gallons of oil.

SORB-SOX is OCLANSORB packed in containment socks for prevention of oils or fuels running loose or entering manholes and contaminating sewer systems.

SORB-SOX are available in three standard sizes:

         Small - 2' x 4" Diameter (Absorbs 1 Gallon of oil)

      Medium - 4' x 4" Diameter (Absorbs 2 Gallons of oil)

         Large - 8' x 4" Diameter (Absorbs 4 Gallons of oil)